Coconut Row Suites & Apartments
Hopkins Belize Suites & Apartments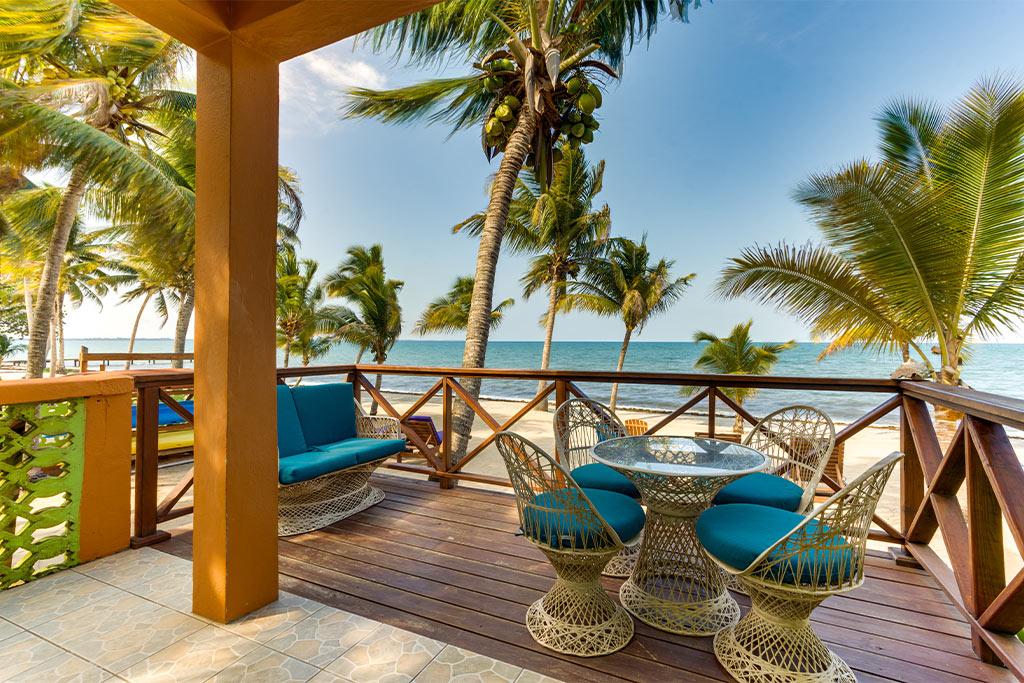 This freestanding apartment is yards away from the water's edge and has a balcony with table/chairs for enjoying the beautiful view! There is also a rooftop with some chairs on it to relax during the evenings. The kitchen is newly remodeled with granite countertops. One bedroom has a queen bed and the other has two twin beds. There is a sofa in the living room (please note that this may not be used to book an extra person for sleeping in the unit.)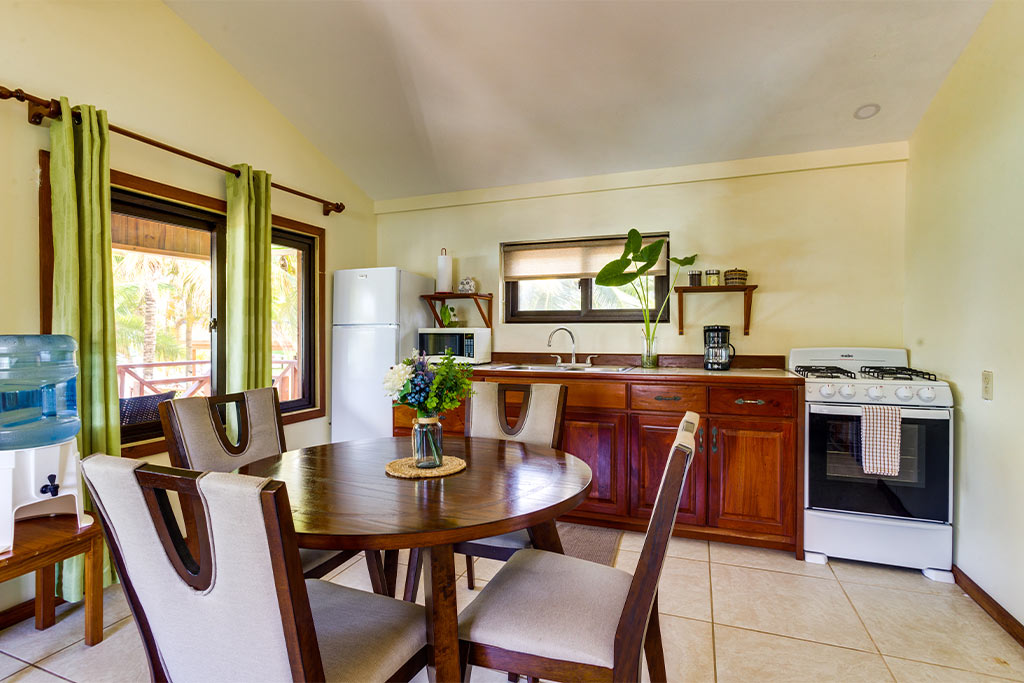 This second-story sea view apartment has a fantastic view from the full balcony, with table/chairs and a hammock to relax while enjoying the scenery. Next to the full kitchen is a small living area with sofa. The master bedroom has a king bed, while the small second bedroom has a bunk bed with a full mattress on the bottom and a twin mattress on the top.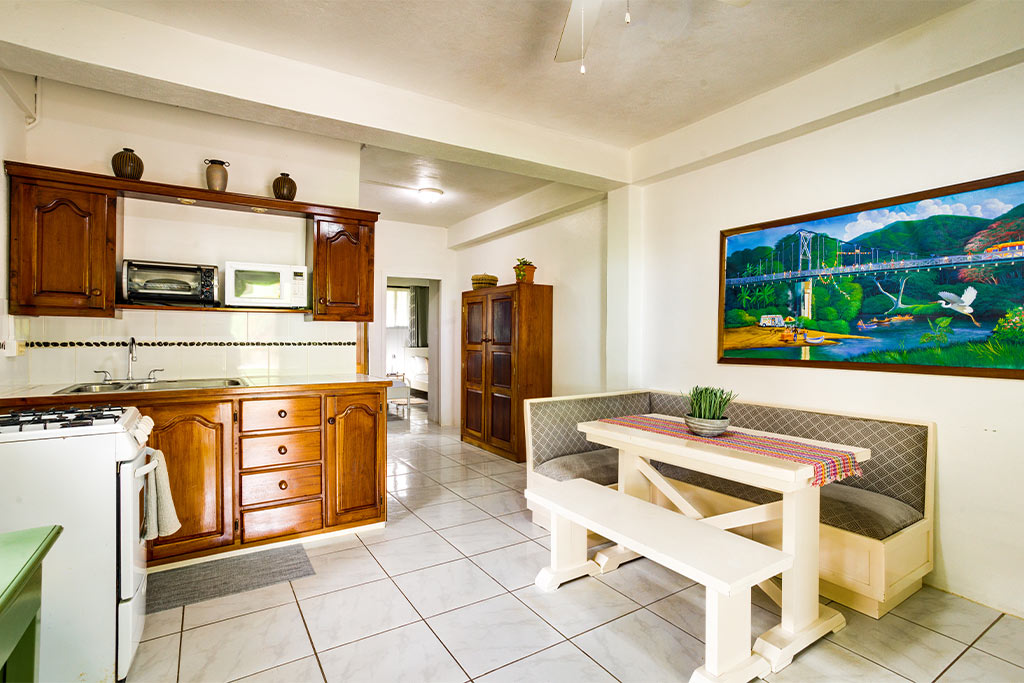 This ground floor tiled apartment has a full kitchen and is tastefully decorated. There is not much of a sea view from the door, but the outdoor park area is mere feet away and offers a clear sea view, as well as tables and a hammock to relax. A queen bed is in one bedroom and two twin beds are in the second bedroom.
*We include "nightly Air Conditioning" in your room rate, which means that you are welcome to use the A/C at night, free of charge. 
Learn More