Hopkins Belize Jaguar, Waterfall, Horseback, River Tours
For Tour Prices (as well as our restaurant menu, check-in instructions, and hotel messaging), please download our Vamoos App from the Google Play or Apple Store.  Simply enter "coconutrow" as the user ID, as well as the dates of your stay.  Any adventure specials that we run during your stay will be sent to you on Vamoos.
For questions and arrangements regarding our activities, please contact our Front Desk at (518) 658-3677 (US) / 615-3003 (BZ) / +501 615-3003 (WhatsApp) or frontdesk@coconutrowbelize.com.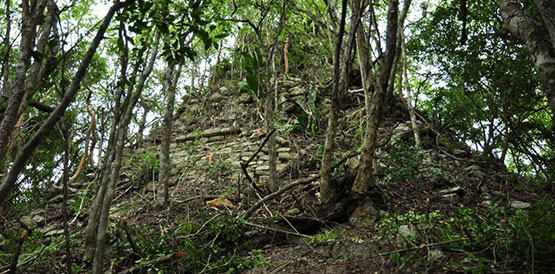 Cockscomb Basin Wildlife Sanctuary & Jaguar Preserve
This is Belize's most famous, and one of its biggest, protected areas – the huge swath of tropical forest became the world's first jaguar sanctuary in 1984. Today it's home to an estimated 40-50 jaguars and a vast array of wildlife. There are numerous hikes of varying lengths and difficulties. We especially recommend the picturesque Tiger Fern Falls for a swim! It is also possible to rent inner tubes at the office and float down a winding river. We'll drop you off and return to pick you up at a prearranged time. A guide is definitely not necessary but can be hired; just ask us.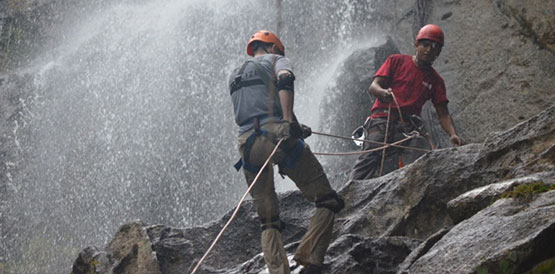 Mayflower Bocawina National Park
This is a beautiful area of jungle, mountains, swimming holes, waterfalls, and nature trails. Be sure to hike to the top of Antelope Falls (1,100 feet high) – at the top is a spectacular view and a natural pool to swim in near a cascading waterfall. A perfect spot to cool off after your steep hike up! This is a gorgeous trek through the jungle. There is also a nice restaurant/bar here called the Wild Fig Restaurant, several smaller waterfalls to hike to, and the Bocawina Zip Line (longest in Belize).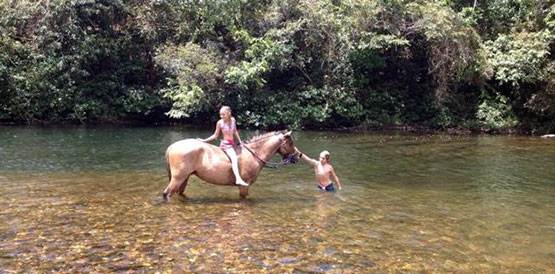 Take a guided jungle tour on horseback through the orange groves and into the rainforest. Stop for a swim in a secluded river area and enjoy a locally made snack. The horses are very gentle and familiar with the trails. The guides are excellent and this is a great way to see amazing landscapes that you won't see any other way!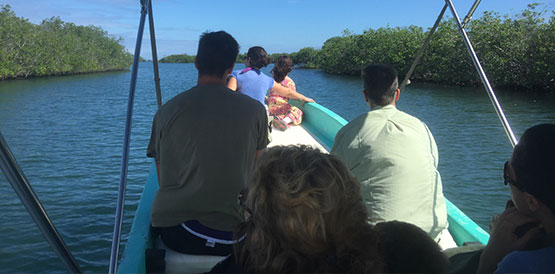 We can do this tour in one of two ways. You can boat down along Belize's southern coast, around the tip of Placencia, until you reach Monkey River, or you can drive into Placencia and catch a boat from there. Once there, you will take a boat up the river to spot crocodiles and monkeys, and go for a little nature hike to stretch your legs. The village itself is really neat, and the trip alone is worth the adventure!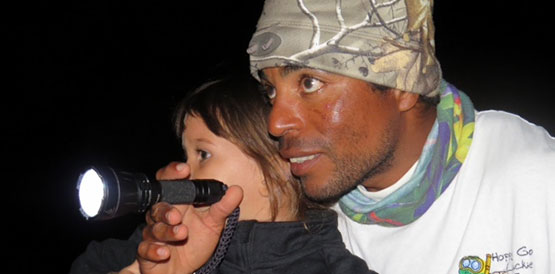 Sittee River/Bioluminescence Tour
Boat up the gorgeous Sittee River after dark to see what wildlife you can spot including crocodiles, raccoons, coatimundi, gibnut and other nocturnal creatures. Flashlights are provided. The night tour also includes a trip into the Anderson Lagoon to experience the magical bioluminescence, not to be missed! This tour is between 2 and 2 ½ hours.
What's included and what to bring?
For hiking in the rainforest, bring bug repellent and some comfortable shoes to hike in. A swimsuit is very nice to have, and you can't go wrong bringing some snacks and water! You can always ask for some burritos to go at one of the local restaurants.