Stay in the Village; Experience the life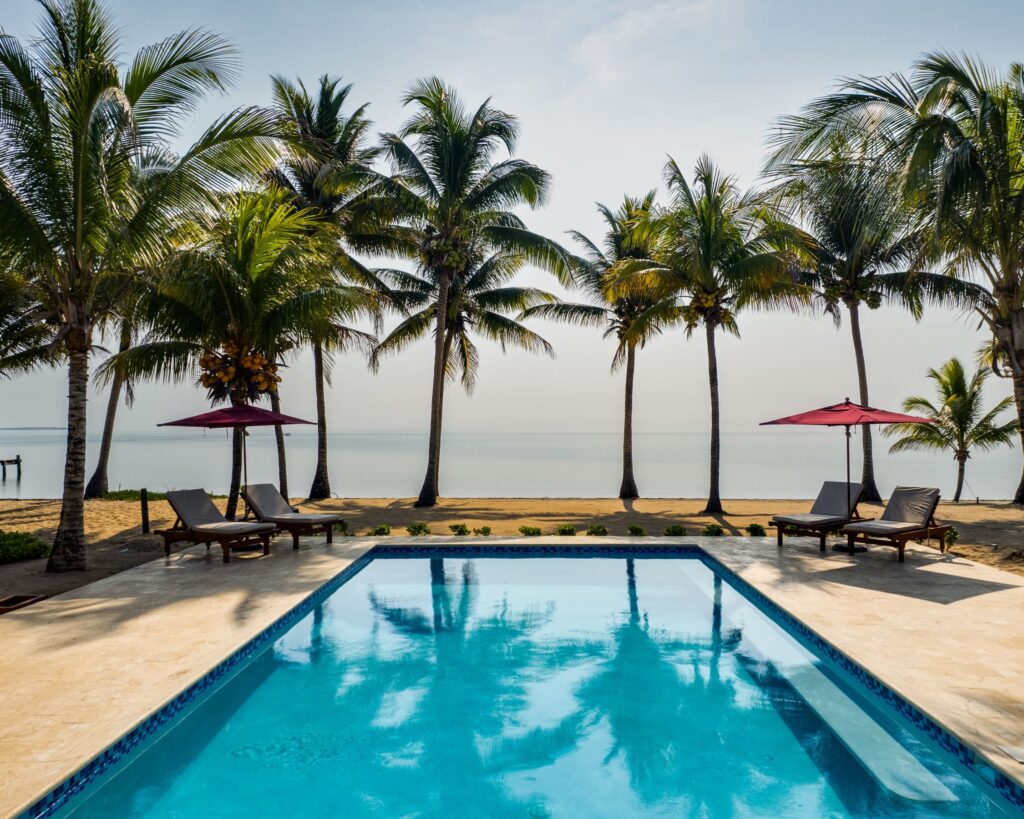 Restore your spirit at Coconut Row, a boutique hotel & resort situated right in the center of Hopkins, Belize!
We combine the personalized service, amenities and beauty of a resort with the authenticity and friendliness of the village we're part of.
Our restaurant, The Coconut Husk, is renowned for its fantastic food and drinks, and we've got a brand-new pool to go with the view!
The rooms, cabins and apartments are spacious, tastefully decorated, full of amenities, super-clean, and mere yards from the water's edge.
We do adventures and tours for couples, families and small groups. Come with us to snorkel the barrier reef, examine ancient Mayan ruins, or explore massive cave systems. Let us know what interests you – we've got recommendations!
Coconut Row is family-owned, locally owned, and the perfect choice for your next beach vacation, romantic getaway or family escape!
Two great Beachfront Properties to Choose From
Hopkins Belize Hotels & Resorts
(The swimming pool, restaurant, & welcome center are located at Coconut Row.  Buttonwood guests have access to these shared amenities.)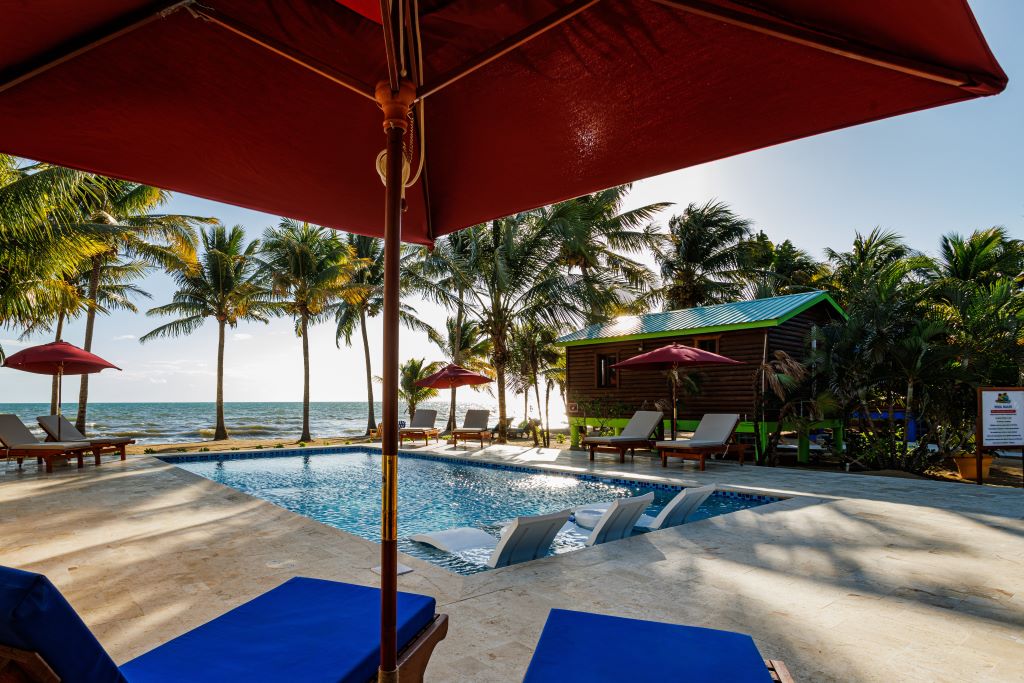 A Beachfront Pool
Immerse yourself in our brand-new swimming pool and unwind in the tranquility of the Caribbean.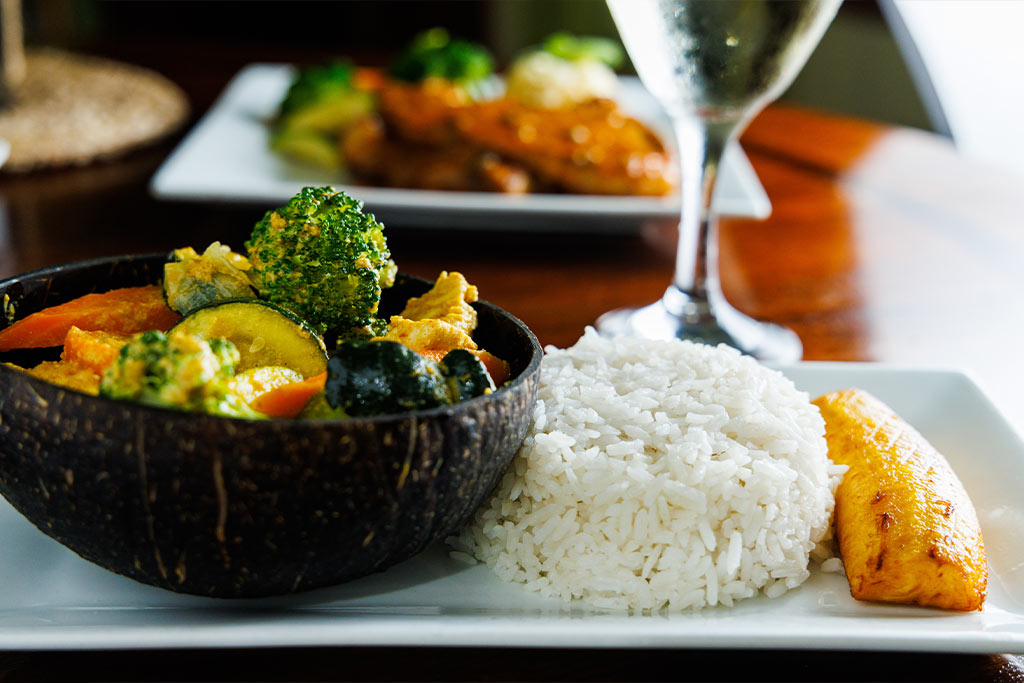 A Fantastic Restaurant
Indulge in a diverse menu featuring Belizean specialties and international favorites made with fresh, organic and locally sourced ingredients.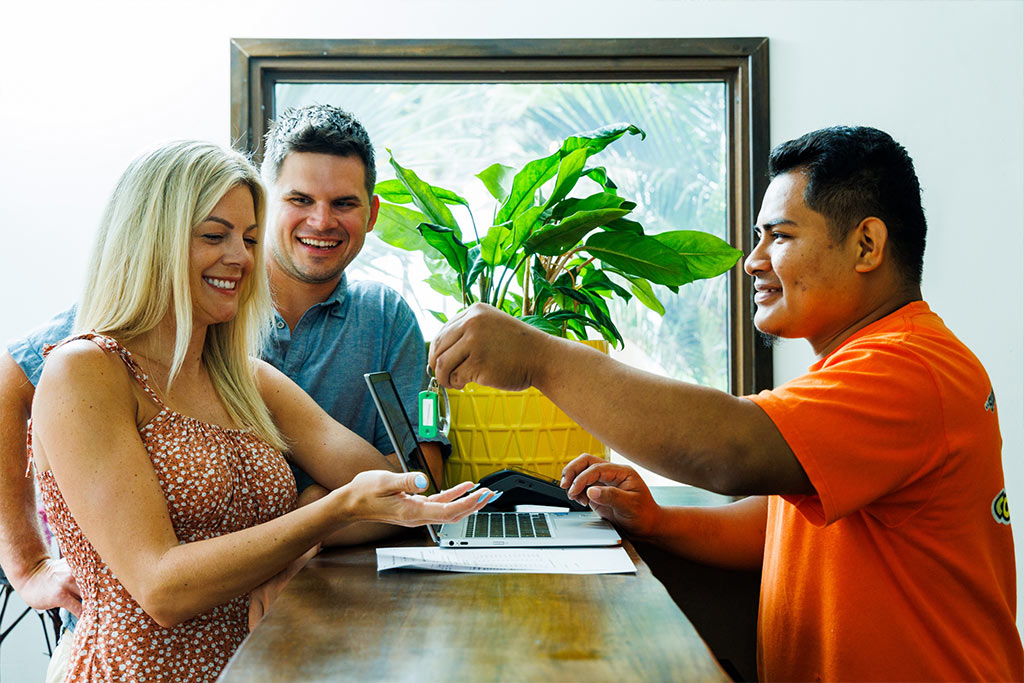 Concierge Service
We're here to cater to your every need, from arranging tours and transportation to providing personalized recommendations for an unforgettable stay.
Barrier Reef, Rainforest & Cultural Adventures
Let us guide you through the most captivating tours Belize has to offer.  We can create personalized tours based on your desire for adventure!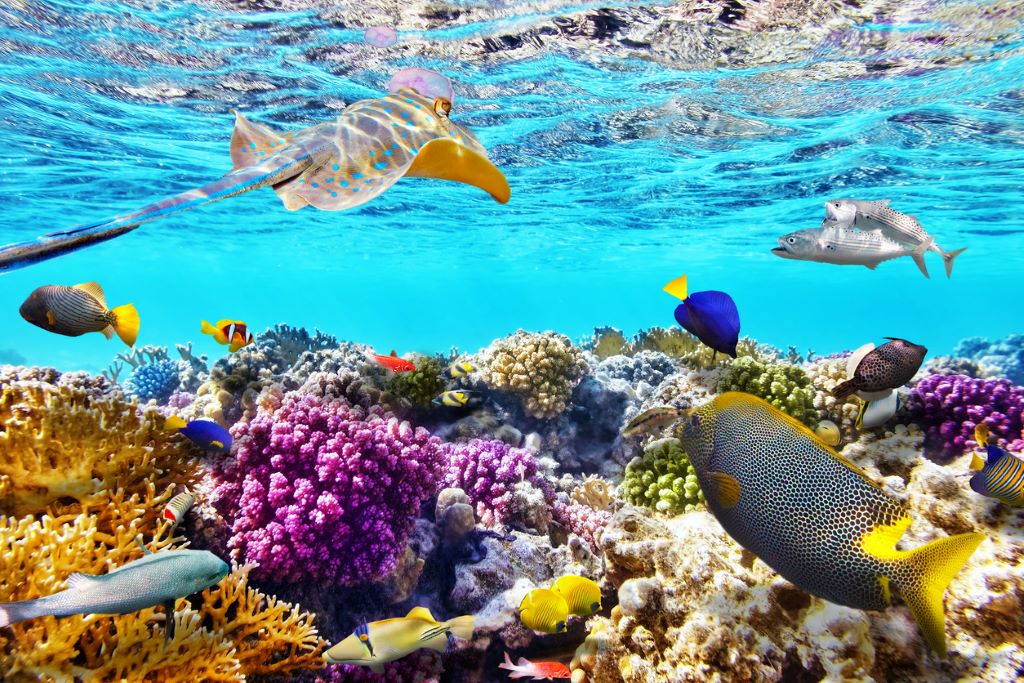 We do world-class Snorkeling, Reef Fishing, Island Hopping, and Cook Your Catch in the Cayes!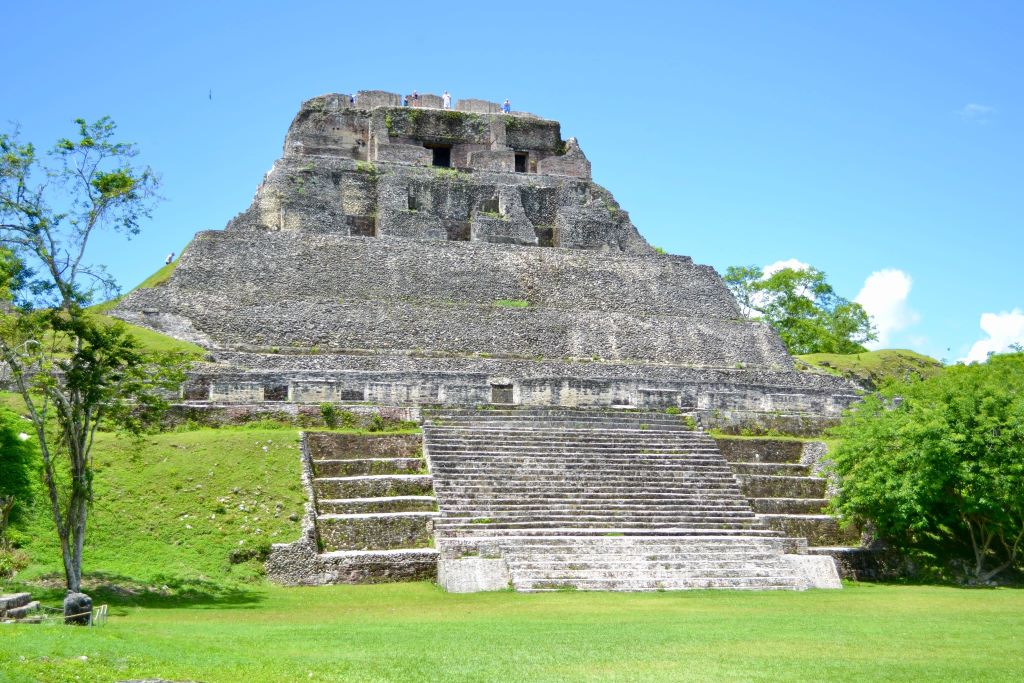 Discover Mayan Ruins, Cave Tubing, Rainforest Hikes, Cave Exploration, and many other adventures.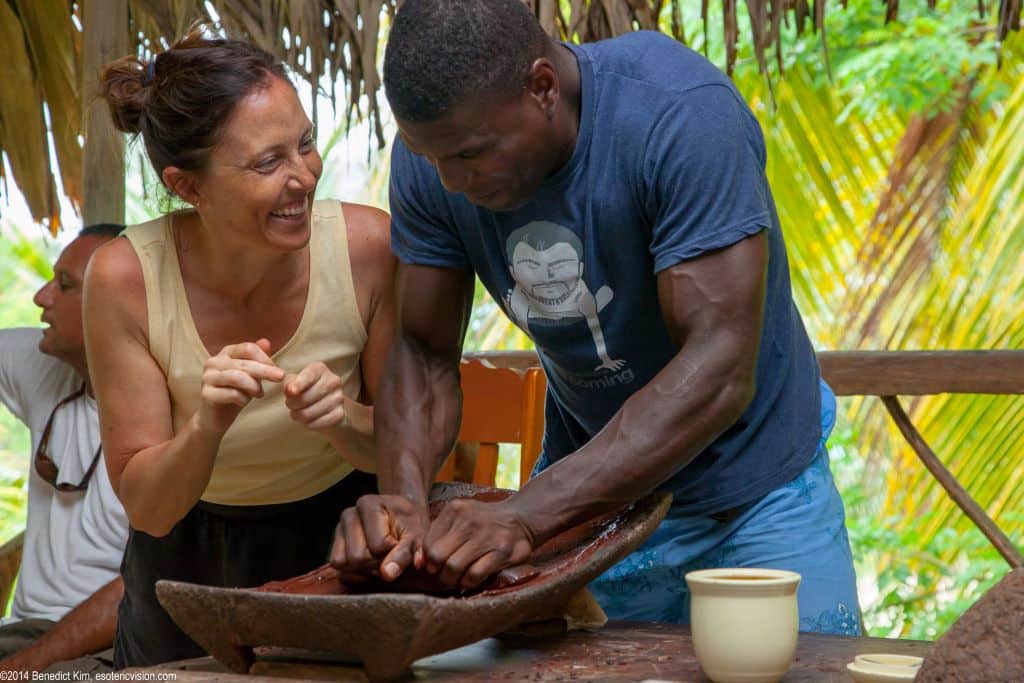 Enjoyable activities highlighting Belize's rich cultural heritage and distinctive charm.
"My husband and I escaped to Hopkins, Belize for 6 days to celebrate our 25 wedding anniversary. We stayed at Coconut Row in the Buttonwood Belize section and let me tell you we had an amazing time. The resort, accommodation, and staff are amazing. The food was so delicious. We didn't have to worry about anything."
Regina G
"If you're looking for a place to stay in Hopkins that is very clean, relaxing, and conveniently situated this is the place for you. You won't regret it."
Francisco M